Royal Rangers
September 11th - June 10th, 2018
$75
Royal Rangers is a mentoring program for future men. We provide Christlike character formation and servant leadership development for boys and young men in a highly relational and fun environment. Our mission is to evangelize, equip, and empower the next generation of Christlike men and lifelong servant leaders.
Ranger Kids (K-2nd Grade) Discovery Rangers (3rd-5th Grade) Adventure Rangers (6th-8th Grade) Expedition Rangers (9th-12th Grade)
Mondays (6:30 – 8:00 PM) from September 11, 2017 - June 4, 2018.
The registration price is $75 (Includes shirt, vest & book)
For more information you can email your questions to luman364@gmail.com
Fusion Small Groups 2017/2018
September 17th - May 27th, 2018
Fusion exists to help 6th-8th grade students "fuse" their faith in Jesus with everyday life. Every Sunday evening, our students have the chance to create meaningful relationships with intentional volunteers and staff, hang out with friends, engage in powerful times of worship, and learn about God's Word. Our mission is to help each student learn what it means to "think, love and live like Jesus."
You are invited to come and be a part of this community of students that meets on Sunday evenings from 6:30-8:30 PM during the 2017/2018 school year.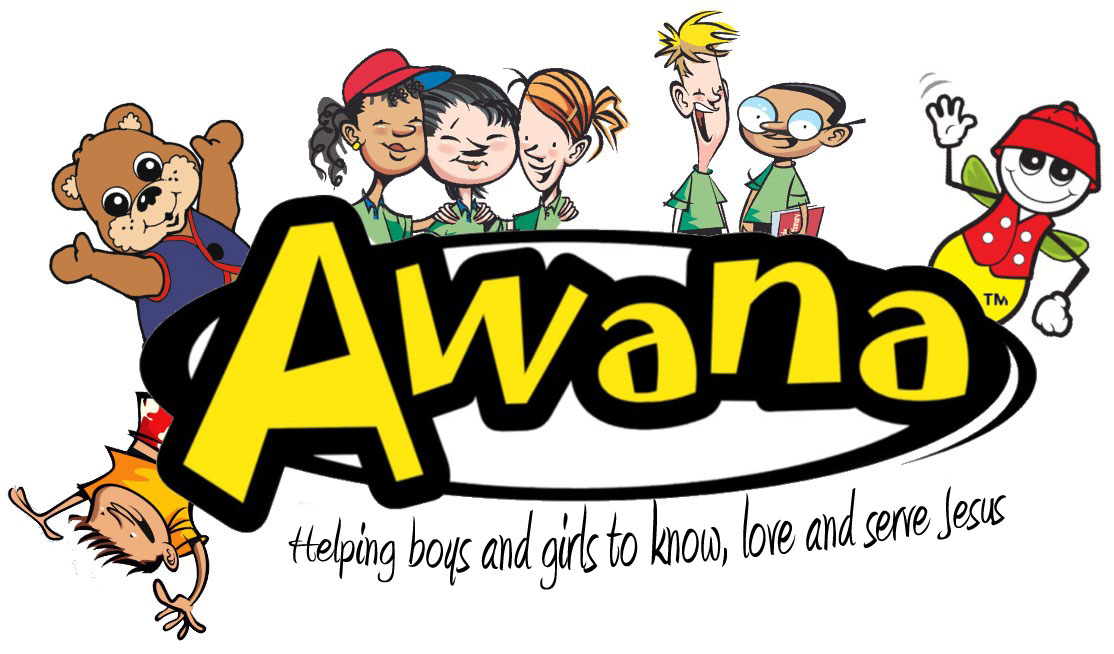 Awana (2017-2018)
September 21st - June 21st, 2018
$0 - $50
** AT THIS POINT WE NEED ALL PARENTS TO SIGN UP TO VOLUNTEER. It can be once, once a month, etc. CURRENT HIGH NEEDS: Game Director, T&T Leaders(T&T is registration is currently on a waiting list pending more volunteers).
Awana offers a fun, proven approach for early evangelism and discipleship. Scripture-based programs and exciting games attract families, promote Bible literacy and help kids develop lifelong faith in Christ. CUBBIES (Preschool, age 3 & 4, this is Co-op only) SPARKES (K-2nd Grade) TRUTH & TRAINING (3rd Grade-6th Grade
Thursdays (6:15 – 8:15 PM) from September 2017- May 2018.
The registration price is $50. AWANA vests and shirts are $15 and handbooks at $9. Bags are optional and cost $7.
AT THIS TIME WE CAN ONLY GUARANTEE A SPOT FOR A CHILD IF A PARENT VOLUNTEERS, EVEN ONCE OR TWICE A MONTH. YOU MAY REGISTER BUT WILL BE WAITLISTED UNTIL WE HAVE ENOUGH VOLUNTEERS OTHERWISE. THANK YOU.
For more information you can email your questions to cook_enterprises@yahoo.com
Tuesday Evening Bible Study 2017-2018
January 9th - April 17th, 2018
$15 - $25
Tuesdays | January 9 - April 17 | 6:30 - 8:30 PM
We begin each night with a group dinner ($3/pp)
Option 1: Entrusted | A Study of 2 Timothy (Beth Moore)
We were never meant to take this journey of faith alone or in secret. God has entrusted us with the great and mighty gift of the gospel, something too precious and life-giving to keep to ourselves. In this 6-session Bible study, Beth will encourage you to guard what God has entrusted to you, further His kingdom by sharing Christ with others, and pour into future generations just as Paul once mentored Timothy. Because in this journey of joy and hardship, we need each other to stay the course and live a life of faithfulness.
Option 2: Bible for Beginners
This group is for women who are either new to the Bible or new to church. We'll go through the Book of Luke and discuss at a beginning level as well as learn how to navigate through the Bible. Come with your questions, and let's enjoy discovering God's truth among friends in a non-intimidating, comfortable, small group setting.
Option 3: Digging Deeper - Hear God Speak to you From His Word—John
This is an inductive verse by verse Bible study that includes a Study Guide and can be enjoyed by those who know the Bible well as well as those who have never been in a Bible study before. The goal of Bible study is to have a personal relationship with Jesus Christ and a transformed life. What better way to know God and learn what His will is than to study the words and works of Jesus in in the Book of John? John was a devoted follower of Jesus so he will give us a personal and powerful look at the eternal Son of God.
Thursday Morning Bible Study 2017-2018
January 11th - April 26th, 2018
$25
Thursdays | Jan. 11 - Apr. 26 | 9:30 - 11:30 AM
Option 1: Discerning the Voice of God (Priscilla Shirer)
Through the sessions, discover the root to clear and daily communication with God—humble obedience. Join one of our small groups as we learn how surrender unlocks His many blessings intended for us, centers us in His will, and helps us discern His voice in everyday life.
Option 2: Real Life Discipleship
This training will guide us through the necessary components of disciple-making. It is one of the tools that we can use to help others grow-up in their relationship with Jesus. This manual will help participants develop the heart of a discipler by learning what a disciple is, how disciples grow and how to be an intentional disciple maker. Each week we'll focus on practical teaching, discussion and hands on application which will transform us from a discussion on discipleship to actually "doing" discipleship.
Women's Getaway 2018
February 23rd - February 25th, 2018
$125 - $200
WOMEN'S GETAWAY REGISTRATION IS NOW CLOSED.
How Sweet It Is ~ At the Feet of My Rabbi
Friday - Sunday, February 23-25, 2018 | Cannon Beach Conference Center
When we spend time with Jesus, we can't help but discover profound truths that have the power to forever change us. At our Women's Getaway we will be looking at different women in the Bible who illustrate what can happen when we set other things aside and open ourselves up to learn from the greatest teacher. We hope that during this weekend you will experience Rabbi Jesus in a way that motivates you to journey through life fully surrendered to him. Come, let's sit at his feet together.
Women's Retreat is a 2-night getaway at Cannon Beach Conference Center. You will hear from our inspiring speaker during sessions over the course of the weekend, enjoy gourmet buffet meals, and have free-time to relax alone or with others in charming Cannon Beach.
The room choices are on a first-come, first-served basis. Prices are per person and include lodging for 2 nights, 3 gourmet buffet meals and the program. Remember, this is a retreat setting so you will be sharing a room (and possibly a bed) with others. We will do our best to accommodate special needs. We are unable to accommodate babies at this event.
NOTE: We are unable to refund for cancellations after Wednesday, February 14.
Community Group Basics Experience | March 11, 2018
March 11th, 2018
What is the CG Basics Experience? CG Basics Experience is designed not to be another class, but instead an actual experience--where you can become familiar with the actual happenings of a real Community Group. You will hear about and participate in each segment of the experience as well as walk away with a better understanding of what CG life is like, what it involves, and more.
What can I expect when I come? We will start with a light meal. After that we will walk through each element of a Community Group (discussion and questions are encouraged). This is not a "normal class." You will have the opportunity to participate throughout.
Are children welcome? Yes, children are welcome! We will all begin together with sharing a meal. Then we will split off with parents staying and children going with a certified childcare worker to a classroom.
We're very excited about this opportunity to help expose more of our families and individuals here at Rolling Hills to Community Group life. We highly recommend you attend!
Contact Info
Jason Cybulski and Bill Colton | Community Pastors | 503.638.5900
Hillary Lange | 503.638.5900 | hillary.lange@rollinghills.org
RHIBS: World Religions and Apologetics
March 12th - May 21st, 2018
$25
Our world is filled with different religions claiming to have the "truth," or a version of the "truth." As Believers of Jesus Christ, we are told to always be able to give an answer to why we believe Jesus is our hope for salvation (1 Peter 3:15). In this 10-week course, we will survey some of the major (and minor) world religions and philosophies, including: Hinduism, Buddhism, Pantheism, Polytheism, Confucianism, Judaism, Islam, Atheism, and many more. In order to share the Gospel of our Savior, it is helpful for followers of Jesus to learn the different worldviews that shape the hearts and minds of those we meet in our daily lives.
Spring Break Drama Camp
March 26th - March 30th, 2018
$0 - $25
A fun filled wacky week of drama and dance! Cast on Monday and a star on Saturday! Children will be cast in the Family Easter Gathering play "Fred's Mysterious Egg", learn three dances, build sets and create costumes.
Play Tile : Fred's Mysterious Egg
A mischievous little mouse and his dozens of cousins have made an astonishing discovery: a bunch of huge, brightly colored eggs all over the yard! Now they must decide whether to keep the eggs as just another fun decoration or dare to look inside!
** Cast members will miss the Easter Egg Hunt. Please discuss this with your children prior to signing up for camp ( I'm sure we'll have plenty of goodies backstage!) They will also need to be able to attend the camp everyday that week**
New Believers Class
April 15th - May 13th, 2018
Sundays April 15 – May 13 | 9-10 AM | Room 220
If you are new to following Christ, or simply investigating what that means, we invite you to this 5-week class designed to help you understand who God is and how your life is impacted as a result.
HSM "Where in the Square?"
May 18th, 2018
We all love scavenger hunts so come with us to Portland's Pioneer Courthouse Square to embark on the scavenger hunt of the year!"
Cost is FREE. Bring money for food afterwards if you would like to.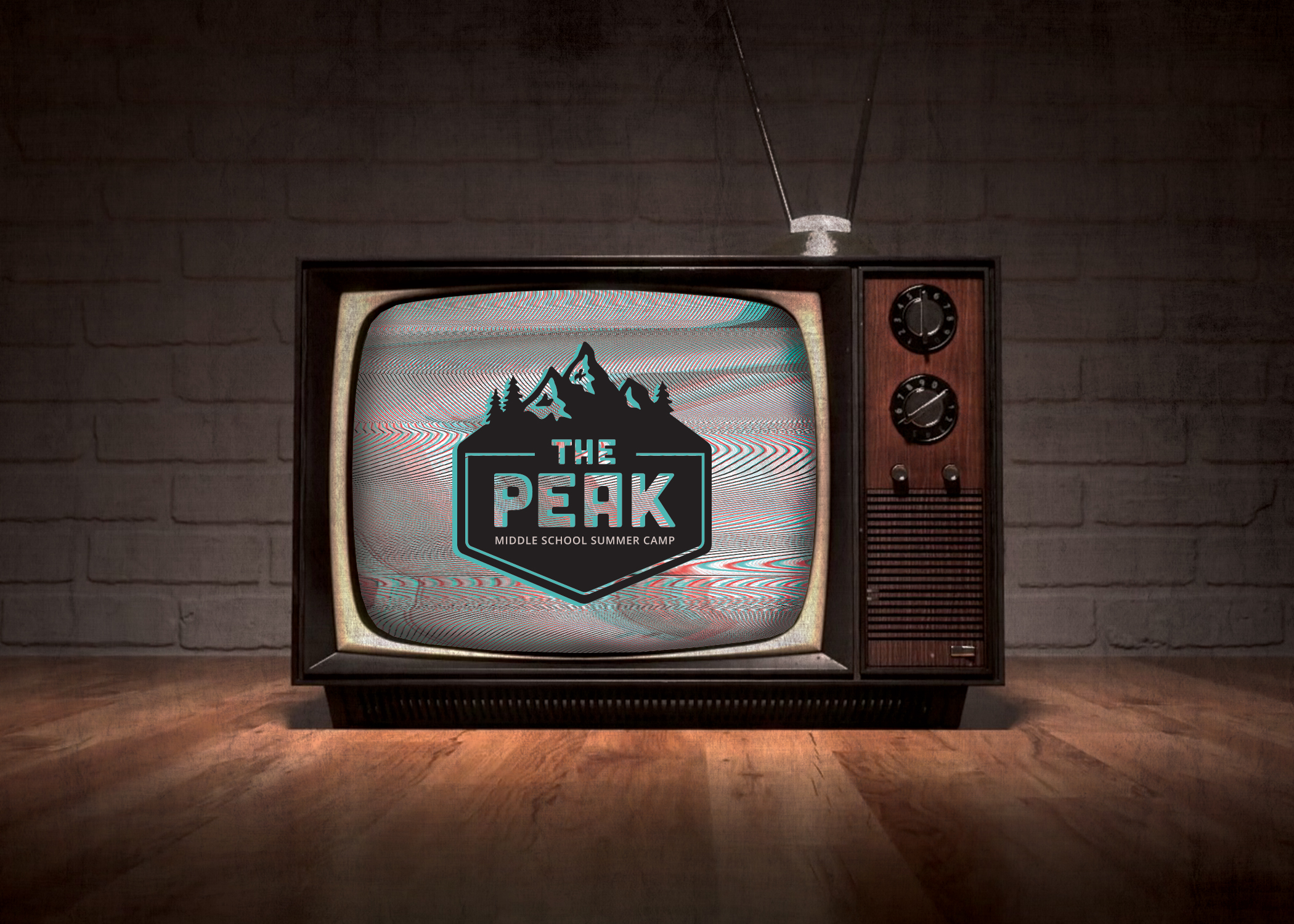 Middle School Summer Camp 2018
August 5th - August 10th, 2018
$445
Middle School Summer Camp this year will be August 5-10, 2018 and we're going back to Cascades Camp and Conference Center in Yelm, WA. It's going to be an unbelievable week of fun, friends, and growing in our faith and understanding of who God is and how much He loves us.
The camp is located on a lake at the foot of Mount Rainier and has many incredible activities for the students to participate in! We'll have a variety of waterfront activities, such as swimming, the blob, the iceberg, fishing and canoeing. There will also be basketball, soccer, tennis and other field sports; plus a whole range of elective activities, including horseback riding, rock climbing, a giant hillside waterslide and paint balling. Night Games, Large Groups, Small Groups, life-changing worship and challenging speakers will no doubt make this a week that the kids will never forget!
A deposit of $150 is required upon registration; then you may choose to pay partial payments or the balance in full by July 22, 2018.