Good to Great: Session #1: "Mingling of Souls"
September 10th - December 3rd, 2017
$5
The Song of Solomon offers strikingly candid—and timeless—insights on romance, dating, marriage, and sex. Today we are inundated with songs, movies, and advice that contradicts God's design for love and intimacy. In this 12-week series, Matt Chandler will help you dive deeper into the word of God and offer eternal, counter-intuitive perspectives on physical attraction, dating vs. courtship, navigating the ups and downs of marriage, the importance and beauty of sex, and how to fight fair.
Royal Rangers
September 11th - June 10th, 2018
$75
Royal Rangers is a mentoring program for future men. We provide Christlike character formation and servant leadership development for boys and young men in a highly relational and fun environment. Our mission is to evangelize, equip, and empower the next generation of Christlike men and lifelong servant leaders.
Ranger Kids (K-2nd Grade) Discovery Rangers (3rd-5th Grade) Adventure Rangers (6th-8th Grade) Expedition Rangers (9th-12th Grade)
Mondays (6:30 – 8:00 PM) from September 11, 2017 - June 4, 2018.
The registration price is $75 (Includes shirt, vest & book)
For more information you can email your questions to luman364@gmail.com
Fusion Small Groups 2017/2018
September 17th - May 27th, 2018
Fusion exists to help 6th-8th grade students "fuse" their faith in Jesus with everyday life. Every Sunday evening, our students have the chance to create meaningful relationships with intentional volunteers and staff, hang out with friends, engage in powerful times of worship, and learn about God's Word. Our mission is to help each student learn what it means to "think, love and live like Jesus."
You are invited to come and be a part of this community of students that meets on Sunday evenings from 6:30-8:30 PM during the 2017/2018 school year.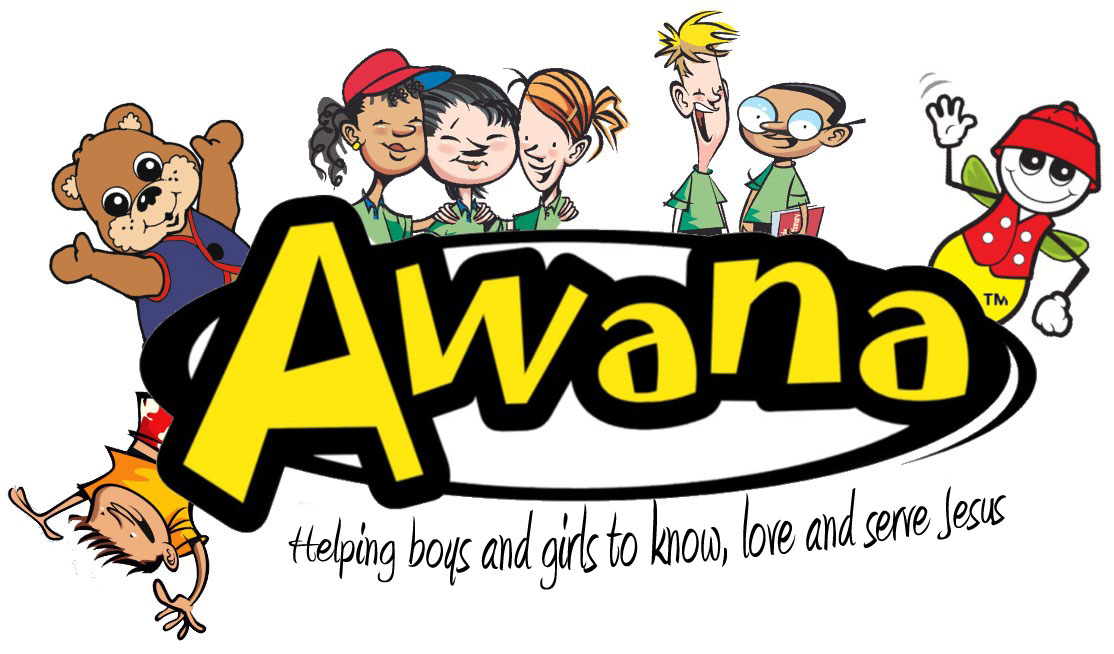 Awana (2017-2018)
September 21st - June 21st, 2018
$0 - $50
** AT THIS POINT WE NEED ALL PARENTS TO SIGN UP TO VOLUNTEER. It can be once, once a month, etc. CURRENT HIGH NEEDS: Game Director, T&T Leaders(T&T is registration is currently on a waiting list pending more volunteers).
Awana offers a fun, proven approach for early evangelism and discipleship. Scripture-based programs and exciting games attract families, promote Bible literacy and help kids develop lifelong faith in Christ. CUBBIES (Preschool, age 3 & 4, this is Co-op only) SPARKES (K-2nd Grade) TRUTH & TRAINING (3rd Grade-6th Grade
Thursdays (6:15 – 8:15 PM) from September 2017- May 2018.
The registration price is $50. AWANA vests and shirts are $15 and handbooks at $9. Bags are optional and cost $7.
AT THIS TIME WE CAN ONLY GUARANTEE A SPOT FOR A CHILD IF A PARENT VOLUNTEERS, EVEN ONCE OR TWICE A MONTH. YOU MAY REGISTER BUT WILL BE WAITLISTED UNTIL WE HAVE ENOUGH VOLUNTEERS OTHERWISE. THANK YOU.
For more information you can email your questions to cook_enterprises@yahoo.com
Men's Indoor Putting Tournament
December 2nd, 2017
$5
Once again, we're setting up an 18-hole putting course throughout the entire building, so grab a putter and come have some fun with other guys from Rolling Hills. A great event to invite a friend to.
Hearts at Home - Dec. 7, 2017
December 7th, 2017
Hearts at Home is a morning designed for mothers of children up through early elementary, including expectant moms. Join us as we come together for a delicious breakfast, refreshing conversation and God-inspired wisdom from our speaker and Mentoring Moms.
IMPORTANT REGISTRATION NOTE: Our registration process has changed this year so that you will now register both your children AND yourself. When the form asks you to select if you are registering for "Only Me," "Family or Friend," or "Both" -- click "Both." (Note: If you are attending without your children, then you would choose "Only Me."
RHIBS: Early Church Documents
January 8th - February 5th, 2018
$25
"Amen." stated at the end of the book of Revelation closes the canonical books of the New Testament; however, that is not the end of the early Church writings. Have you ever wondered what the followers of Christ said and wrote after the New Testament was written? Come spend five sessions getting a broad, historical overview of the 1st and 2nd century Apostolic Fathers' writings and teachings of the early Church.
Tuesday Evening Bible Study 2017-2018
January 9th - April 24th, 2018
$15 - $25
Tuesdays | January 9 - April 24 | 6:30 - 8:30 PM
We begin each night with a group dinner ($3/pp)
Option 1: Entrusted | A Study of 2 Timothy (Beth Moore)
We were never meant to take this journey of faith alone or in secret. God has entrusted us with the great and mighty gift of the gospel, something too precious and life-giving to keep to ourselves. In this 6-session Bible study, Beth will encourage you to guard what God has entrusted to you, further His kingdom by sharing Christ with others, and pour into future generations just as Paul once mentored Timothy. Because in this journey of joy and hardship, we need each other to stay the course and live a life of faithfulness.
Option 2: Bible for Beginners
This group is for women who are either new to the Bible or new to church. We'll go through the Book of Luke and discuss at a beginning level as well as learn how to navigate through the Bible. Come with your questions, and let's enjoy discovering God's truth among friends in a non-intimidating, comfortable, small group setting.
Option 3: Digging Deeper - Hear God Speak to you From His Word—John
This is an inductive verse by verse Bible study that includes a Study Guide and can be enjoyed by those who know the Bible well as well as those who have never been in a Bible study before. The goal of Bible study is to have a personal relationship with Jesus Christ and a transformed life. What better way to know God and learn what His will is than to study the words and works of Jesus in in the Book of John? John was a devoted follower of Jesus so he will give us a personal and powerful look at the eternal Son of God.
Thursday Morning Bible Study 2017-2018
January 11th - April 26th, 2018
$25
Thursdays | Jan. 11 - Apr. 26 | 9:30 - 11:30 AM
Option 1: Discerning the Voice of God (Priscilla Shirer)
Through the sessions, discover the root to clear and daily communication with God—humble obedience. Join one of our small groups as we learn how surrender unlocks His many blessings intended for us, centers us in His will, and helps us discern His voice in everyday life.
Option 2: Real Life Discipleship
This training will guide us through the necessary components of disciple-making. It is one of the tools that we can use to help others grow-up in their relationship with Jesus. This manual will help participants develop the heart of a discipler by learning what a disciple is, how disciples grow and how to be an intentional disciple maker. Each week we'll focus on practical teaching, discussion and hands on application which will transform us from a discussion on discipleship to actually "doing" discipleship.
Community Group Basics Experience | Feb 11, 2018
February 11th, 2018
What is the CG Basics Experience? CG Basics Experience is designed not to be another class, but instead an actual experience--where you can become familiar with the actual happenings of a real Community Group. You will hear about and participate in each segment of the experience as well as walk away with a better understanding of what CG life is like, what it involves, and more.
What can I expect when I come? We will start with a light meal. After that we will walk through each element of a Community Group (discussion and questions are encouraged). This is not a "normal class." You will have the opportunity to participate throughout.
Are children welcome? Yes, children are welcome! We will all begin together with sharing a meal. Then we will split off with parents staying and children going with a certified childcare worker to a classroom.
We're very excited about this opportunity to help expose more of our families and individuals here at Rolling Hills to Community Group life. We highly recommend you attend!
Contact Info
Jason Cybulski and Bill Colton | Community Pastors | 503.638.5900
Hillary Lange | 503.638.5900 | hillary.lange@rollinghills.org