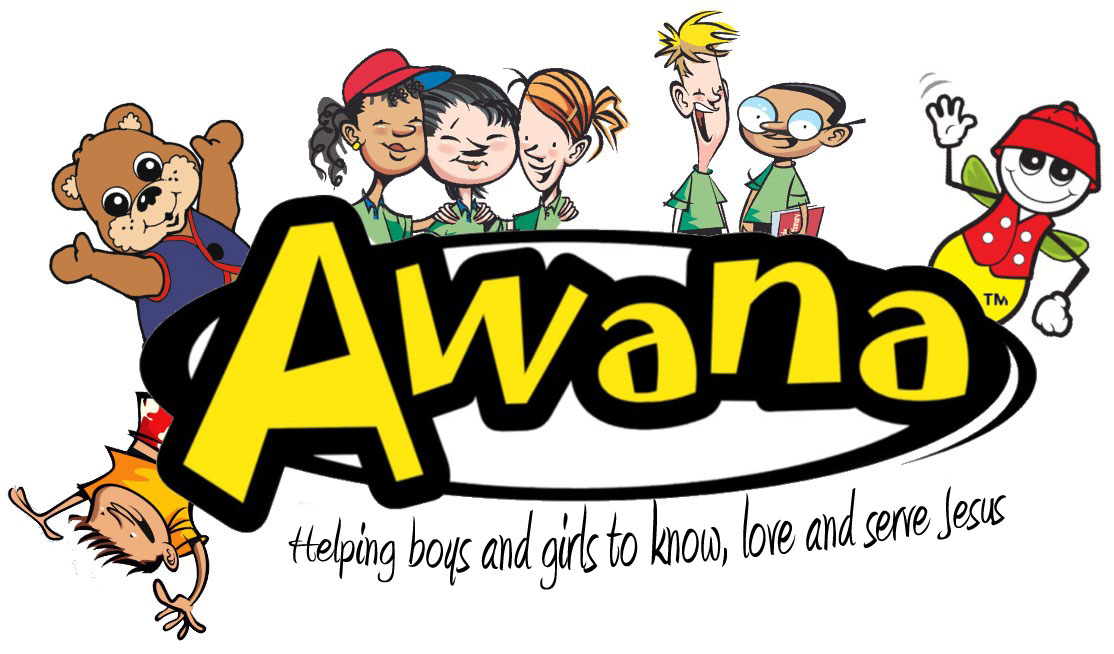 ** AT THIS POINT WE NEED ALL PARENTS TO SIGN UP TO VOLUNTEER. It can be once, once a month, etc. CURRENT HIGH NEEDS: Game Director, T&T Leaders(T&T is registration is currently on a waiting list pending more volunteers).
Awana offers a fun, proven approach for early evangelism and discipleship. Scripture-based programs and exciting games attract families, promote Bible literacy and help kids develop lifelong faith in Christ. CUBBIES (Preschool, age 3 & 4, this is Co-op only) SPARKES (K-2nd Grade) TRUTH & TRAINING (3rd Grade-6th Grade
Thursdays (6:15 – 8:15 PM) from September 2017- May 2018.
The registration price is $50. AWANA vests and shirts are $15 and handbooks at $9. Bags are optional and cost $7.
AT THIS TIME WE CAN ONLY GUARANTEE A SPOT FOR A CHILD IF A PARENT VOLUNTEERS, EVEN ONCE OR TWICE A MONTH. YOU MAY REGISTER BUT WILL BE WAITLISTED UNTIL WE HAVE ENOUGH VOLUNTEERS OTHERWISE. THANK YOU.
For more information you can email your questions to cook_enterprises@yahoo.com
Attendee Types
$50

–

Cubbie (Preschool)CO-OP only. Parents must be involved (anywhere) in Awana to have a Cubbie.

$50

–

Sparks (Kindergarden - 2nd Grade)

$50

–

Truth & Training (3rd Grade - 6th Grade)

$0

–

Volunteer
Group Discounts
$50 off for each Cubbie (Preschool)CO-OP only. Parents must be involved (anywhere) in Awana to have a Cubbie., Sparks (Kindergarden - 2nd Grade), and Truth & Training (3rd Grade - 6th Grade) in groups of 3 or more
Optional Add-Ons
Awana Cubbies & Sparks Vest (Required for new Clubbers): $15
Awana Handbook(Required for new Clubbers or if you finished previous handbook): $9 - $11
Awana Bags (Optional): $8
Awana TNT Shirt (Required for new clubbers): $15